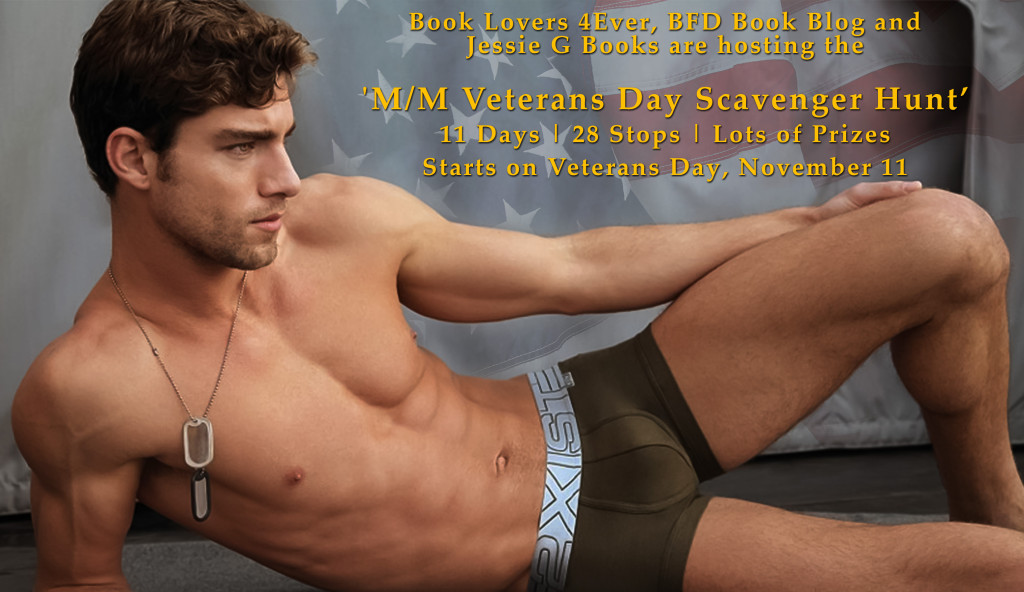 Welcome to the MM Veterans Day Scavenger Hunt
Today I am hosting Book Lovers 4Ever
Hello all! Welcome to my stop of the M/M Scavenger Hunt! I'm super excited to welcome the lovely folks from Book Lovers 4Ever who've been so kind as to answer a few of my questions! 
What do you love most about having a book blog?
Wendy- Connecting with the authors and reading all the great books. Reading a great book and spreading the word. Sharing my opinion, I like giving my opinion LOL
LT- Being able to share my views and opinions of the books I love and some I don't like so much.
Shonna- Connecting with other readers, bloggers and authors that share a passion for reading and sharing it.
What do you find the most challenging when reviewing a book?
Wendy- Telling everyone what I thought about the book without giving away the entire story- LOL. My main problem, the more I liked the book the harder I have writing a review. I want to shout from the rooftops how awesome the book was but then I tend to gush and give too much away. (We've been blogging for 6 years and even after all this time the three of us have different ways we write reviews, I think it is what works for us)
LT- If I don't like the book, I find it hard to finish and give my review without being cruel.
Shonna- Everything!! LOL I try to talk about the book without giving away too much. I want to express what stands out about the author's writing and share what excites me about the story.
Do you have a favorite trope? If you do, what is it?
Wendy- I love two alpha males, I love my males to be the same body type and to be open to "switching or flipping" (if you read M/M then you know what I'm talking about). Also friends to lovers and GFY.
LT- I like strong Alpha males saving strong females, ones that help each other. No healing too much.
Shonna- No, not really but I when I'm "NOT A HAPPY CAMPER" everyone is going to know about it,..LOL.
If you could hang out with three of your favorite characters for one day, who would they be?
Wendy- ugh this one is hard for me, so many to pick from. (1) Dex and Sloan from Charlie's THIRDS series (No, that does not count as two- they are ONE couple…that counts as one to me) 2. Tate and Logan from Ella Frank's Temptation series *seriously they count as one too). (3) Chris and Owen from Safety in Numbers by Jessie G. (don't judge me you try picking just three from all these wonderfully sexy couples)
LT- Phury from J.R. Ward's book Lover Enshrined, Black Dagger Brotherhood, Acheron (Ash) from Sherrilyn Kenyon's Dark Hunter series and Hunter from L.A. Banks Crimson Moon series.
Shonna- 1. Bel, from the Novels of the Fading Lands by C.L. Wilson.  2. Christian Notte, from The Argeneau Series by Lynsay Sands.  3. Bones, form Jeaniene Frost's series, Night Huntress
What book are you most excited to read next?
Wendy- Catch a Tiger by the Tail and I'm not saying that just because Charlie is interviewing us- LOL. Calvin and Hobbs are by second favorites from the THIRDS series. I just love Hobbs!!
LT- Blood Kiss by J.R. Ward the first book in the Black Dagger Legacy series.
Shonna- HARD EVER AFTER by Laura Kaye. I am a huge fan of this series. She is so talented and I LOVE all of the HARD INK Series.
---
Rapid Fire Q&A
Wendy:
Chocolate/Vanilla- definitely Chocolate
Coke/Pepsi-- Coke
Morning/Night- I've always been a Night person
Coffee/Tea-- Both!
Summer/Winter--Winter- the colder the better
---
Follow the Scavenger Hunt for more chances to win!
11/11 -
Jessie G Books
,
N.R. Walker
,
Talon P.S. & Princess S.O.
,
Two Chicks Obsessed with Books and Eye Candy
11/12 -
Ki Brightly
,
Sinfully Sexy Book Reviews
,
Sloan Johnson
,
Wickedly Innocent Promotions
11/13 -
Aria Grace
,
Chris McHart
,
Sassy Girl Books
,
Gay Book Reviews
11/14 -
Carly's Book Reviews
,
Kai Tyler
11/15 -
Lissa Kassey
,
Prism Book Alliance
11/16 -
KathyMac Reviews
,
Stephen del Mar
11/17 -
2 Bibliophiles Guide
,
M.A. Church
11/18 -
Charlie Cochet
,
Lexi Ander
11/19 -
J.K. Hogan
,
Book Lovers 4Ever
11/20 -
BFD Book Blog
,
Bike Book Reviews
11/21 -
T. Strange
,
Book Lovers 4Ever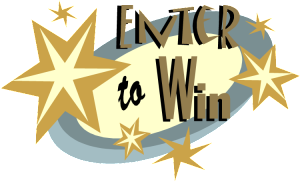 ---